Sheepskin maintenance
Wool and leather are naturally self-cleaning and break down most substances naturally. It consists of 100% protein and is therefore not a breeding ground for bacteria and viruses.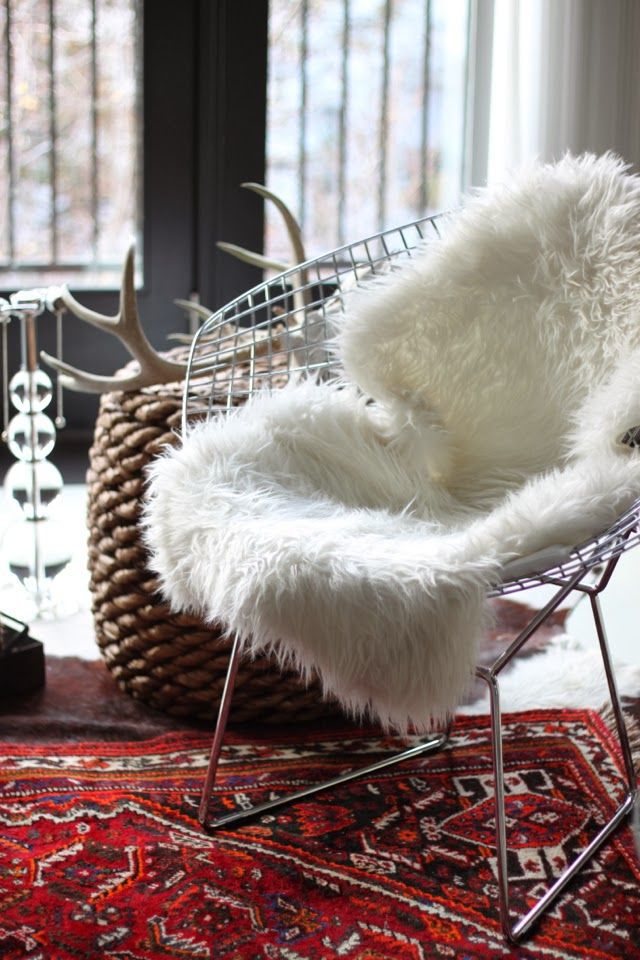 PLEASE NOTE: Some grey sheepskins are dyed. These are the only non-natural skins in Heartline's collection. A number of points of attention:
Dyed coats can stain light fabrics.
Do not put them in a damp place because of possible detachment of the dye.
Do not place in direct sunlight because of discolouration.
10 Maintenance tips:
Important to know: If the back (leather side) of the skin becomes wet, there is a chance that the leather side will become hard or stiff after drying!
Regular patting and ventilation is usually enough to keep your skin clean, supple and fresh.
You can also vacuum the sheepskin lightly. Heartline's skins are all treated with a firm tanning; the hairs barely shed! If you have bought a sheepskin elsewhere, the tanning can be thinner and the hairs can fall out faster.
Leave the skin outside in the fog for a night

Put the skin with the hair side in the dry snow for a while and then pat it out. (Do not let the leather side get wet with fresh snow).
After a while the skin can become felted. To make the skin nice and soft again, you can comb the coat with a suitable brush. For this you can use a special brush for sheepskins.
Treat any wet stains just like carpet:

Sprinkle salt on them and let them soak in for a while.
Removing salt by vacuuming
Use Woolite
With a clean tea towel only treat the hair, do not let the leather get wet.

Do not put your sheepskin in the washing machine or dryer. During washing, the natural wool oils can dissolve, which can make the skin stiff.
A damp or wet sheepskin (hair only):

Not in the dryer, in the sun, blow-dry or put it over a heater! This will dry out the coat.
For example, hang the skin over a clothes rack and let it dry at a gentle pace.

If all these solutions don't work, call or email Joop to discuss.
---
Maintenance cow and horse skins
The maintenance of the hides of bovine animals and horses is of course different from that of sheepskins.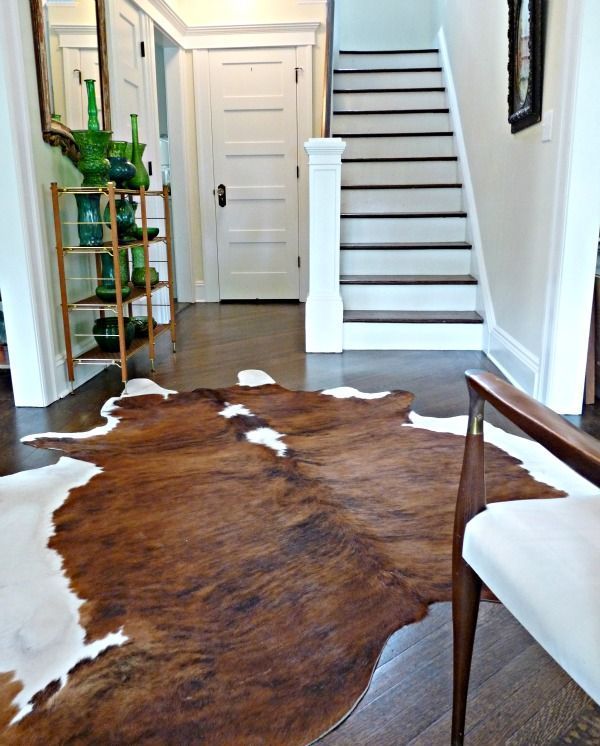 The cowhide and horse skin require little maintenance. You can simply vacuum the skin or shake off dust like any other rug. If you want to store or transport your rug, keep in mind that the skin is preferably not folded, but rolled up. If you want to put the skin down again, first leave it rolled out for a period of time so that it can regain its natural shape.
5 Maintenance tips:
Do not rub with wet stains, but absorb with kitchen paper.

Then dab with a soft cloth and a neutral detergent with warm water.

Do not use chemical cleaners and do not have your cowhide cleaned in a dry cleaner.

Do not put your cowhide in the washing machine or dryer.

Do the corners curl? Use a plant spray to lightly moisten the skin and place something heavy on top, such as a pile of books. The fold will be out after a night!
Shipping
​

NL: FREE above €75,-
[WEBWINKELKEURWIDGET layout=new_default theme=light color=#80B352 show=yes view=slider amount=6 width=auto height=250px interval=8000 language=1 inline=0]
Why Heartline?